Accounts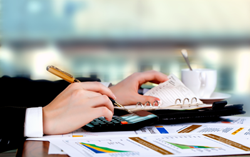 At the Tax Shop, we give you time to run your business. We can help both you and your team by taking care of all the elements of your bookkeeping and accounting needs.
Talk to our clients and they will tell you that they see us as an integral part of their business. First, we listen to your needs and gain a full understanding of your business. Then, we structure the components of each of the services you need in an integrated and transparent way.
Every business needs to prepare accounts, whether weekly, four weekly, monthly or annually to suit their own periodic information needs. We prepare accounts for our clients and, if asked, their bankers and HMRC. If you're a company, we need to make sure that your annual accounts comply both with the Companies Acts and with current accounting standards.
Our integrated bookkeeping and accounting services include:
Conducting your Bookkeeping
Preparing your Annual Accounts
Maintaining your VAT records
Preparing your Management Accounts