Corporate Tax Planning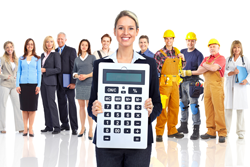 You may find tax planning a daunting prospect. We help you minimize your corporate tax exposure. Resulting in an even healthier financial position and yielding potentially significant improvements in your bottom line.
Corporation tax clearly represents a substantial part of your trading costs. Also, increased reporting obligations, robust investigation policies and harsher penalties for non-compliance mean that an undue element of your time and resources is presently taken up collecting revenue for the Government. We liberate your business from the administrative burden of complying with tax legislation and lead discussions with the tax authorities, allowing you to focus on building a strong, healthy business.
Our corporate tax planning services include:
Determining the most tax effective structure for your business
Taking full advantage of tax opportunities and reliefs
Achieving the optimum capital or revenue tax treatment
Reducing tax on disposals and maximizing relief on acquisitions
Making the most of tax opportunities specific to your industry
Meeting the rigorous demands of compliance including corporation tax self assessment